Our Courses
Business English
CRICOS Course Code: 03497A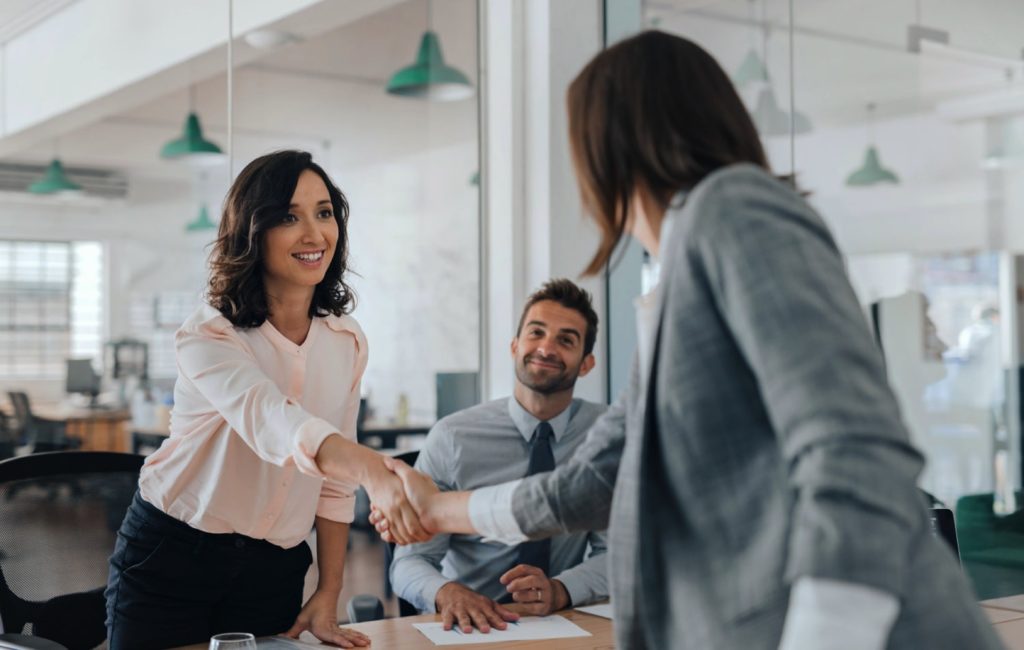 Quick Details
Levels: Lower and Higher Level
Duration: 12 weeks per level: 20 hours per week
Delivery Mode: Face to Face and Online
Intakes: Every Monday
Delivery Location: G05, Biomedical Building, 1 Central Ave, Eveleigh NSW 2015
Levels (Full Time)
| | | |
| --- | --- | --- |
| CEFR Score | General English | English for Academic Purposes |
| C1 | Advanced | |
| B2 | Upper Intermediate | Business English Level 2 |
| B1 | Intermediate | Business English Level 1 |
| A2 | Pre-Intermediate | |
| A1 | Elementary | |
| Pre-A1 | Beginner | |
Why learn Business English?
Learning Business English will not only increase your self- confidence and development, but it will also open up new career opportunities. English is an internationally dominant language in the business world. By acquiring more specific skills and techniques, you will be empowered to perform well in the context of business meetings, job interviews, the preparation of goal directed CV's and resumes, appropriate telephone etiquette, presentations and negotiations. You will also develop a cross-cultural awareness which will enable you to succeed in any environment.
Course Overview
Business English is taught at two levels: Level 1 will give you the confidence to operate in most business situations. We do roleplay and case studies. In Level 2 we extend your knowledge into more specialised areas and assist you in acquiring more advanced skills.
In Level 1 , our grammar focus will be on the language which you would be expected to produce in business- related speaking or writing tasks where accuracy is important. Our approach to the course is summative. Students receive a weekly assessment at the end of each week. The assessments consist of: grammar task(s), vocabulary task(s), a receptive skills task (reading or listening) and a productive skills task (speaking or writing).
In addition to assessments, students are given projects to complete on a fortnightly basis. Project work includes research on topics such as: Australian legislation, sales presentations and preparing job descriptions for employment roles. Level 1 Business English will enable you to transfer your current language skills into a business/ workplace environment.
Business English, Level 2 is more specialised and you will gain a more detailed understanding of business and legal structures, such as the registration of a company, the facilitation of meetings and conferences, marketing, business planning, writing and presenting annual reports. Students are given designated tasks, for example, to act as CEO, HR Manager or Accounts Manager in the classroom environment as a precursor to actual experience in the business world. The class teacher will act as the facilitator or consultant in this context. You will develop skills in a dynamic and protected space before you venture out into independent endeavours.
| | | |
| --- | --- | --- |
| CEFR Score | General English | English for Academic Purposes |
| C1 | Advanced | |
| B2 | Upper Intermediate | Business English Level 2 |
| B1 | Intermediate | Business English Level 1 |
| A2 | Pre-Intermediate | |
| A1 | Elementary | |
| Pre-A1 | Beginner | |